How can we help
WHAT DO WE DO?
APPROACH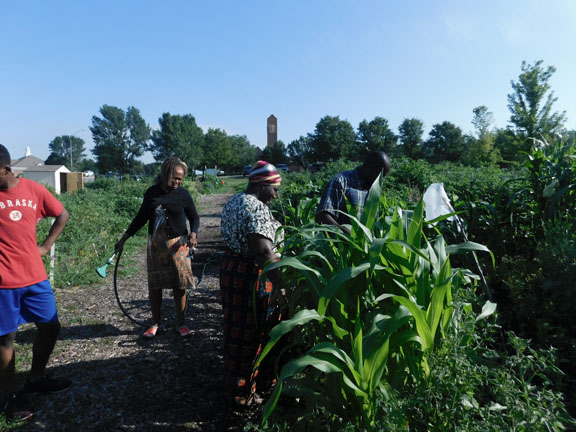 Most people in the World's live in extreme poverty. Poverty is multi-faceted. It can be linked with hunger, unemployment, exploitation, and lack of access to clean water, sanitation, health-care or child protection and violence prevention.
It can be about vulnerability to crisis and homelessness. While apparently many of these issues are related to not having enough money, it is simplistic to ignore the non-material aspects of the experience of poverty.
The poor are not concerned exclusively with adequate incomes and consumption. Based on over five years of poverty-fighting and humanitarian action experience, IARS has defined an overarching approach for all our programs: to overcome the underlying causes of poverty and social injustice to bring lasting change to the lives of poor and vulnerable people.
The target of our actions is determined from analyzing the underlying causes of poverty and drivers of change at all levels, to help us to identify the most impactful approach in harmony with International American Relief Society (IARS) vision and expertise, alongside our partners and supporters.
The International American Relief Society (IARS) prioritizes the ways of addressing the leading underlying causes of poverty and social injustice that we encounter all around the world: gender inequality; poor governance and unequal power relations; and humanitarian crises and climate change.
Many children remain vulnerable to recruitment into armed groups, family separation and abduction, sexual and economic exploitation, physical violence and psychological trauma, and in some cases lack necessary and adequate adult care or support.
We address these underlying causes of poverty and social injustice by strengthening gender equality and women's voice, promoting inclusive governance, increasing resilience and child protection.
Poverty is one of the world's issues and urgently need to be addressed. Reducing poverty, in all forms is the most significant challenge for all.
Poverty can be defined from different angles, and the most widely used descriptor is income poverty and unsatisfied human needs.
It can be conceptualized in many ways, for example, in economic terms or social terms; lack of access to adequate levels of food, water, clothing, shelter, sanitation, health care and education. It is particularly acute in rural areas in developing countries.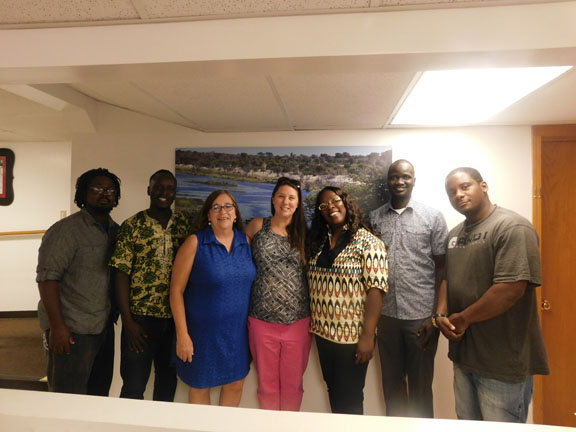 At IARS we do agree that lack of sustainable economic development and growth are some of the leading causes of poverty in developing countries.
When the proper economic development is lacking, the availability of work and the ability of individuals to secure an income to support themselves and their families will undoubtedly turn down thereby causing poverty Also, lack of sustainable agriculture, as well as integration and full participation in the global economy will also create poverty.
Economic development leads to the improvement of the worldwide quality of life requires the implementation of change that ensures that every person a life of dignity.
These changes must include the eradication of and alleviation of the general condition of poverty. Economic growth is the most powerful instrument for reducing poverty and improving the quality of life in developing countries.
3It helps people move out of poverty, transforms society, creates jobs, drives human development and finally promotes health and education, therefore once it lacks it will result in poverty.
Strong economic growth and employment opportunities improve motivation for parents to invest in their children's education by sending them training.
For poverty reduction to come about, economic growth must lead to more and better-quality employment opportunities for the poor.
Poverty Reduction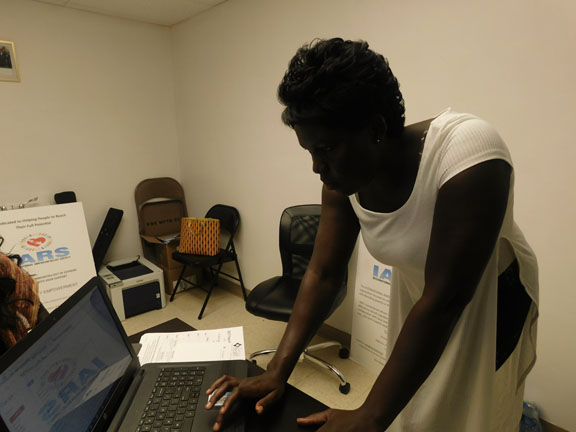 Poverty reduction refers to efforts ranging from the modest easing of some symptoms to the radical transformations that enable people to escape poverty together.
It involves cooperation to make poor people less poor also referred to as poverty alleviation, allow poor people to escape from poverty, build institutions and societies that prevent people from becoming poor or from slipping further into poverty.
Also, it requires both practical and strategic changes at many levels and addresses direct and indirect causes of poverty.
However, some strategic approaches that developing countries can adapt to reduce poverty includes technology, skills, and technology.
Skills, knowledge and poverty eradication
Skills development is an essential element in improving the employability and potential productivity of the working poor and can be a necessary tool for reducing poverty and enhancing competitiveness and employability.
Although low levels of education, knowledge, and skills contribute to the determination of poverty, the relationship between powers development and poverty reduction is involved.
Essential skills and more advanced education and training can both make a necessary contribution to poverty reduction, but only if they are delivered in the right way.
Knowledge and skills can enable the working poor and vulnerable groups, such as persons in rural areas, persons with disabilities, or disadvantaged youth to escape the vicious circle of inadequate education, poor training, low productivity and poor-quality jobs with low wages.
Women in these groups typically face additional difficulties or discrimination in accessing proper quality training and using it to secure better work. However, if the skills and knowledge cannot be used, potential capacity may be increased, but the actual productive role will not be.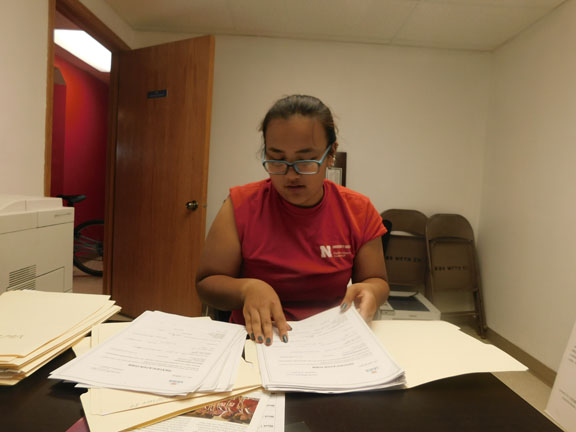 The poor are often illiterate and have no assets like land, livestock or productive skills. Facilitating a pattern shift from unskilled to skilled work is fundamental to both poverty reduction and healthy and productive life.
For skills to translate into poverty reduction and growth, there is a need to be the development of other factors, external to the education and training system.
It is therefore essential to make a distinction between skills development and skills utilization that can lead to poverty reduction and growth.
Developing skills in the labor force is one thing, but if people cannot utilize these skills because other supportive measures are not in place, then skills development cannot lead to poverty reduction and growth.
When we talk about skills and poverty eradication, we are more looking at primary education, secondary and tertiary education.
These levels of education bring about skills and knowledge in the educated people.
Skill development is not associated with formal technical, vocational and agricultural education and training alone, but is used more generally to refer also to the productive capacities acquired through all levels of education.
The children of the poor must be exposed to various types of training provision, whether school-based, post-school or free economic-based to ensuring that the poor access to skills development and useful knowledge.
Once a good quality education and training are completed, they will be able to come up with their businesses, for example, thereby reducing poverty around themselves.
Education and training can enable individuals to find jobs, as well as equipping them for highly paid work.
Also, it leads to the adoption of more productive farming practices, targeting poverty in developing countries.
OUR PROGRAMS
The problems we seek to solve are complex, requiring a long-term commitment to creating lasting change.
IARS has been working in partnership with and through local NGOs in at least 3 of its two countries of intervention.
IARS traditional approach to humanitarian and long- term intervention has been typically based on a western model of direct implementation of projects through internationally led procedures.
This need is expressed in two ways:
Firstly, IARS has to adapt its mode of intervention with the facto reality of working with local civil society organizations to assist its targeted populations.
IARS operational reality shows a wide gap between established IARS modes of humanitarian intervention and the work that is done on the ground with local organizations.
It means that partnerships with local NGOs have been dictated by an ad­hoc rather than a strategic basis, which has led to a consequent limited implementation and capitalization of best practices and to an underestimation of the local NGO's full potential in working towards the eradication of poverty and malnutrition.
Secondly, the IARS has recognized the value and importance of partnering with local NGOs.
This recognition has been happening gradually and for different reasons that may be linked, among others, to an increased coverage of IARS target populations, the sustainability of our interventions through handover of programs to a local partner, or to the fact that in some contexts IARS can only be operational if partnering with a local civil society organization.
These guidelines also represent an opportunity for IARS to apply its core principles and values in a way that actively recognizes the role of local NGOs and involves them in pursuing our fight against poverty.
The idea is that IARS is able to enable local actors, as direct representatives of the poorest and more underprivileged people, to be the primary protagonists of humanitarian and development processes.
Without aiming at solving all the challenges faced in local partnerships, this document will hopefully provide practical guidance on the fundamentals of good partnership practice.
It should lead not only to improved partnership practices with local NGOs but also to a more strategic approach to Its local partnerships.
IARS will then be able to maximize and explore the full potential of local partnership in carrying out its mandate.
Lincoln, Nebraska
1.Homeless Program

We believe that in empowering and coaching people toward excellence, will change the quality of all we do.
A range of factors leads to homelessness — job loss, eviction, family tragedy, addiction, domestic violence, a significant health condition, and more.
The common denominator is a significant crack in their life foundation.
Our programs will be multi-pronged and multi-layered, designed to meet people where life has led them.
Home comers need another chance
How about a person who gets out after serving a few years? How many friends and relatives have died in the meantime?
Are there children who have grown up and set up their own lives, and would prefer not to associate with an ex-con?
What place is there for someone who has been incarcerated for a quarter of a century; who understands almost nothing about the modern world; who has no job skills; who could never get hired anyway because of his record; whose only acquaintances on the outside are likely to be former inmates like himself?
Now add to that scenario the genuine possibility that the person might have been innocent in the first place. It happens all the time.
We see how many people have gotten as far as death row, or even been executed for crimes they did not do.
How many have lesser sentences resulted from wrongful convictions? It is worth thinking about.
Casa de la Divina Providencia as International American Relief Society (IARS) program will focus on providing individuals with comprehensive supportive services, which will enable them to return to independent living and to obtain employment.
The program will serve men who are 18 and older. All participants in the program will receive an Individualized Service Plan (ISP).
Men who are accepted into the program will be assigned to a case manager who will develop an individual service plan (ISP). The ISP targets goals that should be reached before and after leaving the program.
The ISP shows goals that should be met by individuals in the program. The primary goal will be to help the residents in finding employment and moving into permanent housing.
Anyone can be homeless at any time. While most people cannot fathom the idea of not having a roof over their head or a daily shower, millions of people suffer every day with homelessness. Unfortunately, the number of homeless men far outweighs the number of shelters in Lincoln Nebraska.
Upon leaving the criminal justice system, formerly incarcerated men have few options to keep them out of the cold.
Those without family to take them in must often wait months if not years in the shelter or three-quarter house system before they secure stable, affordable housing.
There is one shelter for men in Lincoln, Nebraska—which currently leaves some people homeless each night—and small public help to accommodate people reentering society after a life in prison or struggling with some social issue.
Casa de la Divina Providencia plan to be a home of Relief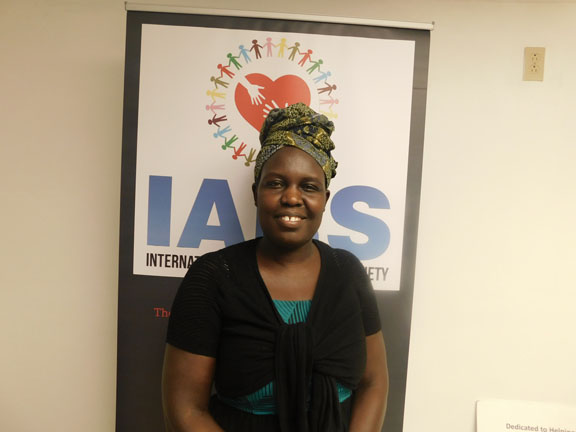 The retribution and rehabilitation that inmates endure behind bars are supposed to reform and ready prisoners for a second shot.
For many, having a home is the key they need to unlock a secure and productive life.
The men will assign a bed and meet with a case manager to discuss their needs. While providing men with clean, safe shelter is critical, we know that long-term success is only achieved when a combination of emotional, physical, behavioral, and spiritual support is provided.
Diagnosis of underlying, and often generational, issues is the foundation for action plans and goals designed to promote overall health and well-being. We will help prepare guests to find and seek employment opportunities that offer a career path, rather than a survival-mode job
Services we will offer in Lincoln Nebraska.
At the Casa de la Divina Providencia, our focus is not just about getting people off the street. It is about helping them build a foundation for a changed life.
Critical to that change is giving the educational support and tools toward becoming gainfully employed and to further their education.
At the Casa de la Divina Providencia, participants are provided with resume-building help, job-readiness skills, interviewing skills, access to employment searches online, and professional clothing for interviews.
Case Management and Goal Setting (Weekly)

Chapel Services and Bible Studies (Optional)

Classes: Motivational; Life Management Skills; Addictive Behavior; Parenting; GED

Collaboration with Civic Entities and Local Businesses to Impact Poverty

Counseling Resources

Educational Guidance (GED Classes; College; Trade School Guidance

Home Economics

Housing (Permanent) Search Assistance

Job Identification and Search Assistance; Job Readiness and Enrichment Programs

Mentoring and Biblical Counseling

Money Management Skill Training.
International Programs
Community Development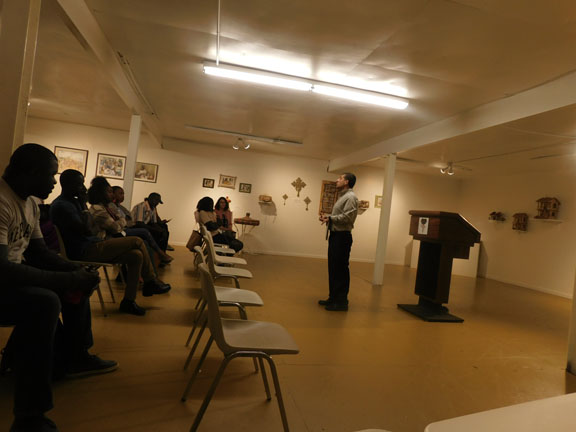 Families are the lifeblood of counties, states, and countries. The International American Relief Society (IARS) is committed to working with local partners, businesses, and organizations who believe in building stronger communities through generosity and kindness.
In the world, there are many communities where some families struggle to put food on their tables.
It's in such situations that a free bag of groceries, the chance to visit with an employer about a job opportunity, a free life-saving health screening, or even a family portrait can serve as life-changing experiences that transform families and strengthen communities.
Families Empowerment
Encourages families around the world to realize their value and reach their potential through job training and education. As a result, many enrolled in our families' Empowerment program now own a business that allows them to feel better and care for their children.
Why Empower families?
When families are given the opportunities to generate income, it impacts their country's economic standing.
We want to empower families around the world to make strategic, independent life choices through community-based training and non-traditional micro-enterprise development.
Children's Protection
The International American Relief Society (IARS) wants to see lives changed as we promote healthy children and communities that are free from poverty and hunger.
We believe that children are essential members of their communities who can, one day, become leaders who bring positive change to their countries by breaking the cycle of poverty and hunger.
To accomplish our goal, we work to build strong, loving communities that have clean water, healthy living environments, education, and livelihood opportunities.
Agriculture Program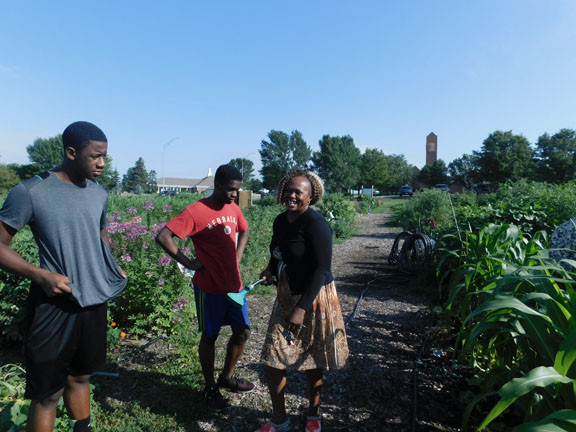 Through our Agriculture program, International American Relief Society IARS equips impoverished farmers and families with the skills, tools, and seeds to produce life-sustaining crops.
Tens of thousands of meals are harvested each year for our Children's Feeding program, which simultaneously generates income for local farmers.
Food Security
Food security is crucial for communities and families around the world. When we help farmers increase their communities' and families' food security, we can play a part in transforming the lives of countless people by lifting them out of dependence on others.
Our Agricultural program is where farmers do not have access to best management practices to the technology, and they have available.
After being trained in agronomy, farmers in the program are now growing their crops that are producing food that supplies their families and helps sustain our children's feeding efforts.
As part of our Agricultural program, we will also provide support to rural schools, churches, and orphanages in countries where our presence is needed, how to start and maintain urban gardens.
Internal displaced and Refugees.
Every day, thousands of people leave behind the country's or village political and economic crisis.
They arrive where they can be safe with little or no money and no safe opportunities to earn an income.
As a result, many risks being exploited by violent groups. Women and children are the most vulnerable and risk being recruited into the army, sexually violated and left living or working on the streets.